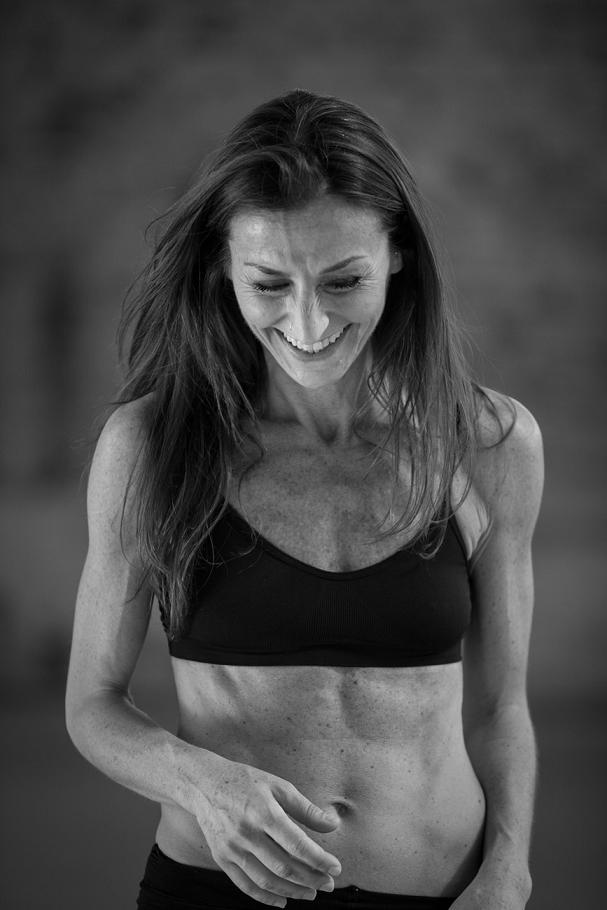 International Teacher and Choreographer of modern
Roberta Fontana is teaching modern class for professionals dancers in many schools in Europe.
She is called very frequently to give professional classes and workshop in Italy, in France (Parigi, Marseille, Cannes, Perpignan, Toulouse, Lyon, Toulon), Spain (Madrid, Barcelona, Valencia, Burgos, Ibiza, Mallorca), Germany (Berlin, Hannover, Hamburg, Monaco, Speyer, Stoccarda, Norimberga, Bielefeld), Switzerland (Zurich), Poland (Warsavia, Cracovia, Gdnya), Ukraine (Kiev, Dnepropetrovsk), Bielorussian (Minsk), United Kingdom (London), Greece (Salonicco), Romania (Bucarest), Florida (MIAMI at the "University Center for the Performing Arts").
Recently in Brasil at Sao Paolo for the "VIII Congreso de danza Jazz 2016" and at Belo Horizonte for the "I Simposio di dança 2018".
In the 2018 she have been teaching in TOKYO (Broadway Dance Center – Japan).
She is present in numerous prestigious juries for competitions in Italy and Europe such as DANCE WORLD CUP SPAIN, BUCHAREST DANCE FESTIVAL, CONCOURS EUROPEAN DE DANSE PARIS, CONCOUR INTERNATIONAL DE CANNES, CONCOUR DES JEUNES CHOREOGRAPHES MILLAU( France) ,
INTERNATIONAL COMPETITION IN KIEV (Ukraine), ARENA FESTIVAL TOMSK (Siberia), SIMPOSIO INTERNACIONAL DE DANÇA (Brasil) … and many others.
She taught for many years in "Studio Harmonic" Paris.
She has cooperated with the Centro Studi Musical directed by Franco Miseria and with the Maison de la danse directed by Denys Ganio.
The musical interpretation is the element basic of her style that enhances the dynamics,technique and expression of the dancer.
As a dance teacher, every day she always keeps on searching new expressions to renew her dancing creations.
Born in Rome in 1971. She started studying ballet at the age of 6 years at the National Italian Ballet, completing her studies at the Ballet of Rome, studying with internationally renowned masters (M ° A. Vitale, P. Jorio, F. Bartolomei).
In 1989, she devoted herself entirely to Modern.
It is an artistic form in Italy with various teachers, including Roberto Salaorni (of which for many years has been assistant) specializing in Paris (D. Lesdema, Reda, J. Rogers), London (F. Hatchett), New York (Max Stone, S. Taylor).
Her studies outline an eclectic personality that reflected in her extensive artistic career.
As a dancer she is in numerous television productions, including: Domenica In 1990, "Sotto a chi tocca" 1996, Caramba 1998, 1999 and "Campioni di ballo"1999, as a guest, Telethon 2001 2002 2004, Sanremo Rock 2002 and Film "Occhiopinocchio" by F. Nuti 1994.
Her style is housed in the theater, where she manages a full develop its expressive qualities. Her dance is expressed through a rigorous and refined quality of movement.She is called to be part of many companies. Some of her spectacle "Quando c'era il Varietà" (directed by Romolo Siena), 1992-1993, "Beauty and the Beast" (Paris 1994), "Rock Schok" (Paris 1995), Todi Festival 1995 (Bob's Jazz Dance Group, directed by Roberto Salaorni), "Othello" (directed by L. Petrini) 1996, "Artoons (S. D'Ettore) 1997.
She is a choreographer of many performances in the theater. She created the choreography for many famous singer, also as a dancer, TV shows, plays, concerts and videoclips.She taught at Centro Studi Musical directed by Franco Miseria and She taught at Maison de la Danse directed by Denis Ganyo in Rome.
In 2009, choreographer and performer of the short video of dance "Alice vuole dire bugie" of Matteo Luchinovich.
In 2011 she creates the choreography for the show "La Nina Mala" and "Suerte".
In 2012 she creates the choreography for Circo Acquatico Bellucci.
In 2012, it is called as Maitre to give classes in ballet of big companies.
In 2014, choreographer for events FERRARI.
She currently teaches in Rome at Maison de la Danse, Opificio and IALS.
MODERN CLASS
Modern lession class starts with a main total warm up, starting from the back, then isolations, pliees and muscolar stretching.
After a complete technical preparation follow diagonals for dynamic movement and modern technique studying with bases derived from ballet.The choreographic part is a full dynamic work, praticing body off-axis and off-balance, fast changes of directions and ampleness of moviments, everything strictly "on music", following harmony and expression, catching the beats, capturing moments full of deep emotions.
Website: www.robertafontana.it
E-Mail: fontanaroberta@libero.it
Mobile : 338.7341338
Videos: www.youtube.com/user/robifon